Webinars - Equal Justice Talks Series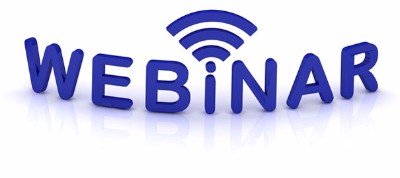 Equal Justice Talks Webinar Series
Thank you to all of our Equal Justice Talks webinar attendees! 
Not signed up for future webinar announcements? Sign up here!
---
Our current webinar is Sept 20th from 2:00 pm to 3:00pm EST.  
---
2017-2018 Equal Justice Talks Webinar Calendar
September 27, 2017 An overview of the criminal justice system and how it affects clients with developmental disabilities when criminal charges are filed - Recorded Webinar | 

Slides

October 25, 2017

 Effective techniques when working with a person with a developmental disability that affects their communication skills, providing practical tips and information -

Recorded Webinar | 

Slides

November 29, 2017 - Doing the Right Thing: Making Ethical Decisions and Preventing the Abuse, Neglect and Exploitation of People with Disabilities - Recorded Webinar | Slides  (Suggested reading on this topic: 'Scanning the Horizon' by Steve Baker and Amy Tabor)
December 20, 2017 - How Parents and Caregivers can Keep an Individual with I/DD Safe While Accessing the Internet. Recorded Webinar | Slides
January 25, 2018 - Counterfeit Deviance: What Is It and What Does the Research Tell Us? Recorded Webinar | Slides
February 22, 2018 - Investigating and Prosecuting Financial Crimes Against People with I/DD. Recorded Webinar | Slides
March 29, 2018 - Overcoming Criminal Histories and Successfully Supporting Employment for People with I/DD Recorded Webinar | Slides
April 26, 2018 - Trauma Informed Care: Understanding Sources of and Treatment for People with Intellectual and Developmental Disabilities. Recorded Webinar | Slides 
May 24, 2018 - Empowering People with Disabilities to Recognize and Report Abuse

 

- Recorded Webinar | Slides
June 28, 2018 - Legal-Medical Partnerships- Recorded Webinar | Slides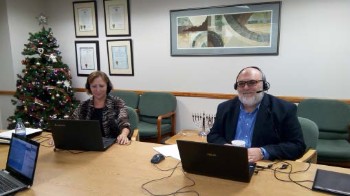 ---
Archived 2016- 2017 Equal Justice Talks Webinars 
**Material contains graphic material and adult content**
---
This project is cosponsored by the New Jersey State Bar Foundation and made possible through funding from the IOLTA Fund of the Bar of New Jersey.  For additional information about the Foundation's other law-related activities, please call 1-800-FREE-LAW or visit the Foundation on the Web at www.njsbf.org.