Request Special Education Assistance
Children's Advocacy at The Arc of New Jersey is happy to assist families with children who receive special education and related services. We are able to provide information and support for IEPs, 504 plans, out-of-district placements, and transition planning. Click the button below to complete our assistance request form, and someone will contact you within 3 business days.
---
Tell Us About... Podcast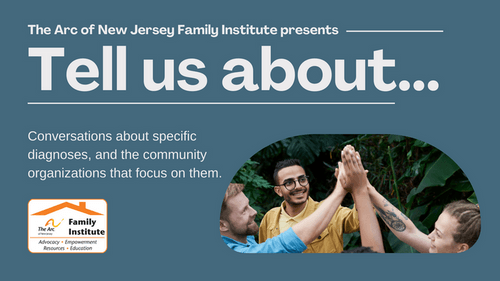 This podcast features the different organizations that specialize in providing services and supports for a specific diagnosis. Topics include Asperger Syndrome, Rett Syndrome, Fragile X, Prader-Willi Syndrome, and many more. Listeners will learn about how and when each diagnosis is usually identified, and what resources are available to individuals and their families.
---
Questions to Ask During an IEP Meeting
https://www.understood.org/en/articles/questions-to-ask-before-and-during-your-childs-iep-meeting
Student Profile Template