What is Criminal Justice Advocacy?
There are at least 25,000 people with intellectual and developmental disabilities in the nation's prisons, and some studies indicate that the actual number may be twice that. This means that approximately 1 out of every 20 prisoners in the United States has a developmental disability. Offenders with a developmental disability face certain disadvantages at various stages while involved with the criminal justice system. The Criminal Justice Advocacy Program (CJAP) provides alternatives to incarceration on behalf of individuals with developmental disabilities who are defendants in the criminal justice system, and is the only program of its kind in New Jersey.
The CJAP serves as a clearinghouse for information about offenders, victims and witnesses with developmental disabilities and serves as a liaison between the criminal justice and human service systems, monitoring the quality of care and service provided to those with developmental disabilities as they move from one system to another.
Please be advised that The Criminal Justice Advocacy Program does not provide legal advice or services. Legal service references can be found here. For more on what we do and how we can help, please click here.
View our program brochures below:
Additional Material:
Our Intake and Release of Information Form is required to advocate for an individual with intellectual and developmental disabilities that has been incarcerated and/or currently has pending charges.  Please return the completed forms to cjap@arcnj.org or via fax # 732.733.6804.  Download our Intake and Release of Information Form.
---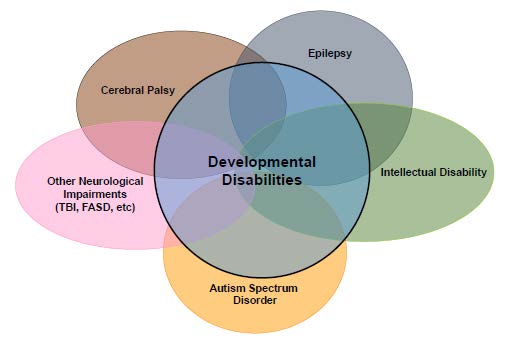 What does developmental disabilities include?
---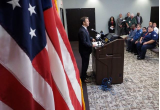 The Arc of New Jersey is looking for motivated individuals with developmental disabilities for a work based learning experience in Monmouth County.  Selected candidates participate in internships located within law enforcement agencies overseen by a "Cadet Mentor."  This mentor is a designee working for the municipality who determines and assigns tasks for the cadets to complete throughout their shift. 
Click here for more information!
Registration for this program is currently closed. 
Thanks to the Monmouth County Prosecutor's Office and participating Monmouth County law enforcement agencies for making this program a success.  At this time, due to the COVID-19 pandemic, there are no assignments of new cadets.  Please check this site in the future for new developments.
---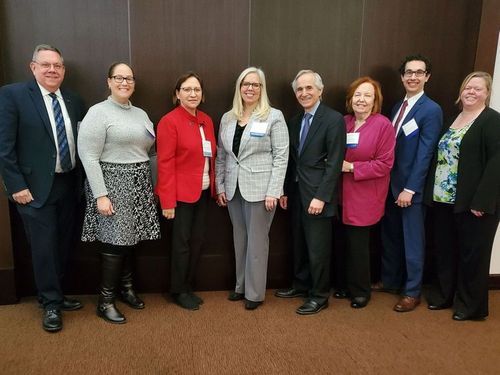 Partners in Justice Law and Law Enforcement Summit
On March 2, The Arc of New Jersey hosted a Partners in Justice Law and Law Enforcement Summit entitled, "Preventing Sexual Abuse and Harassment of Individuals with Intellectual and Developmental Disabilities." The event, held at the New Jersey Law Center, included an opening keynote highlighting national efforts on this topic, a morning panel on communications between individuals with I/DD and law enforcement, and an afternoon panel which focused on guardianship and sexual consent. This project is co-sponsored by the NJ State Bar Association, The NJ Institute of Continuing Legal Education and the NJ State Bar Foundation, and made possible through funding from the IOLTA Fund of the NJ State Bar. We would like to thank our speakers, sponsors, attendees and funders for helping make this event happen.  
Speaker's Presentation Handouts
---
U.S. Department of Justice - Bureau of Justice Statistics
Disabilities Among Prison and Jail Inmates
---

Equal Justice Talks
From the Criminal Justice Advocacy Program of
The Arc of New Jersey
This monthly webinar series hosted by The Criminal Justice Program presents experts on a broad range of issues related to people with intellectual and developmental disabilities who become involved in the criminal justice system as defendants, victims and witnesses.  On the Third Thursday of each month, from 2pm to 3pm EST, you can register free of charge to hear live presentations about Medicaid/SSI rules and regulations as they apply to people with criminal histories; sexual civil rights; cognitive capacity to consent; guardianship issues; defending the client with disabilities; interview techniques when working with a person with disabilities and many other topics.
The 2019-2020 Equal Justice Webinar Series concluded on June 18. All webinars have been posted and are available for viewing at any time. The 2020-2021 series will begin in September. If you are not on our mailing list and would like to be included, please send an email to cjap@arcnj.org. Make sure to check out our archived webinars and our newly posted podcasts!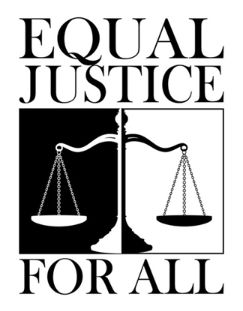 ----------------------------------------------------------------------
Looking for past webinars??  Click here!!
Never miss a webinar again! Click here to receive future webinar announcements
---
Resources & Material
Equal Justice Newsletter- A Newsletter for the Disability and Criminal Justice Communities
This newsletter was created to bring information to you when we are not able to conference and train in person, full of links, articles and information to help you work with people with I/DD. Our hope is that this newsletter can keep you apprised of many of the issues that we have worked on together and will continue to address as we go forward.
---
Criminal Justice Advocacy Program Podcast Recordings

NJ Courts Link, Applying for Guardianship, Application for Certificate of Citizenship, NJ Courts Self Help Resource Center, Public Defender Application for Municipal Court, U.S. Citizenship and Immigration Services- Request for Fee Waiver, A Guide For attorneys to assist with individuals with I/DD who become involved in the criminal justice system, New Jersey County Jails Resources, and Crisis Resource Contacts

DDD / DMHS / CCW- How they may be helpful. CCW Application Fact Sheet and CCW Renewal Fact Sheet, Directory of Mental Health Services link, Directions to the New Jersey Division of Mental Health Services, DDD Intake Application - in both English and Spanish

How to Apply for Guardianship of the Person of an Individual Eligible for Services from the Division of Developmental Disabilities (DDD), Personal Health Record and Medical History Forms in English & Spanish, The Arc of New Jersey Family Institute link, NJ Courts - Self Help Resource Center, Understanding the DDD Eligibility Process, Family guide for navigating the NJ Service System for an individual with Autism Spectrum Disorder, Catholic Charities Transitional Housing Program Application, Transportation Option in NJ, Choosing a Support Coordinator, Support Coordination Agencies List, Support Coordination Agency Selection Form

New Jersey Sexual Assault Education and Prevention Resources, New Jersey Sex Offender Internet Registry List, Type of problems law enforcement may have while work with an sexual offender with an I/DD. Why some individuals with an I/DD have inappropriate sexual behavior. Megan's Law information and resources. Resources & Information on The Arc of US: National Center on Criminal Justice and Disability and ATSA (Association for treatment on sexual abusers).

Our current Equal Justice Talks webinar series runs from September 2017 to June 2018. All recordings and slides previously recorded are available for viewing, as well as archived webinars recordings and slides from the 2016/17 series. This project is cosponsored by the New Jersey State Bar Foundation and made possible through funding from the IOLTA Fund of the Bar of New Jersey.
---
Court & Lawyer Referral Services
---