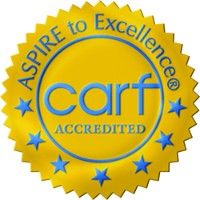 Project HIRE is accredited for Community Employment Services and School Transition Services by the Commission for the Accreditation of Rehabilitation Facilities (CARF). Project HIRE is also a Medicaid Approved Service Provider.
Project HIRE's Mission:
To promote the abilities of individuals through full time and part time integrated employment in the community.
To develop and sustain a natural on-the-job support network for the employee.
To help the employee in reaching their fullest potential and aspirations through career counseling.
To assist employers in diversifying their workforce while hiring qualified individuals to do the job.
To assist the employer in reducing their cost of hiring and retraining employees.
---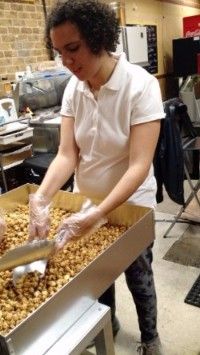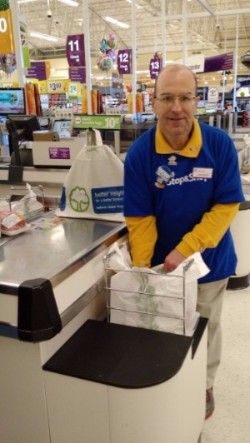 The Arc of New Jersey's Project HIRE is a supported employment program designed to connect people with disabilities to integrated employment opportunities in their community. 
The program assists adults with disabilities in finding and maintaining competitive employment. The program also assists Middle and High School students in their preparation and transition to adult life with its School-to-Work program.
Started in 1985 as one of the very first Supported Employment programs in New Jersey, Project HIRE has joined with hundreds of employers and assisted thousands of people with disabilities in finding successful, independent employment. Program services include: vocational assessments, job matching, job sampling, on-site job training, travel training and follow along services.
The benefits of Project HIRE are wide-ranging. Individuals benefit from having the opportunity to earn a competitive wage, become a contributing, tax-paying member of society, and realizing self-worth, esteem, and independence that comes from having a job. Employers benefit because hiring people with disabilities is good business; it helps to ensure a diversified workforce, provides the assistance of Project HIRE staff with training, and brings workers who are highly motivated, punctual, and often out-distance other workers in job performance. And the Community benefits because a population that historically has relied largely on publicly-funded day programs now has the resources to become tax contributing members of the labor force, and fully included members of their neighborhoods.  
Project HIRE is funded by the Division of Vocational Rehabilitation (DVRS), the Division of Developmental Disabilities (DDD), the Commission for the Blind and Visually Impaired (CBVI), and Public School districts for its School-to-Work transition program.
Project HIRE achieves its success by following a proven employment model. An individualized support network made up of a Job Developer and Employment Training Specialist (ETS) assists with job development, placement, and on-site support. Additional assistance may include co-workers, family, or school personnel. The ETS is also available to provide long-term support even after the participant is working independently by staying in touch with the employee and supervisor through the program's "Follow-Along" component.
---
Satisfaction Surveys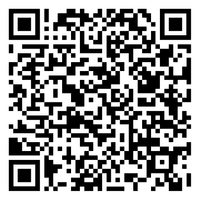 Project HIRE values the input of participants in our program, employers we work with and our funders. We invite you to fill out a Satisfaction Survey by clicking on or  scanning the QR code. Thank you for your input!
---
Employment News
---
National Disability Employment Awareness Month
---
Participant Handbooks
---
Annual Outcome Management Reports