Mondays with Michael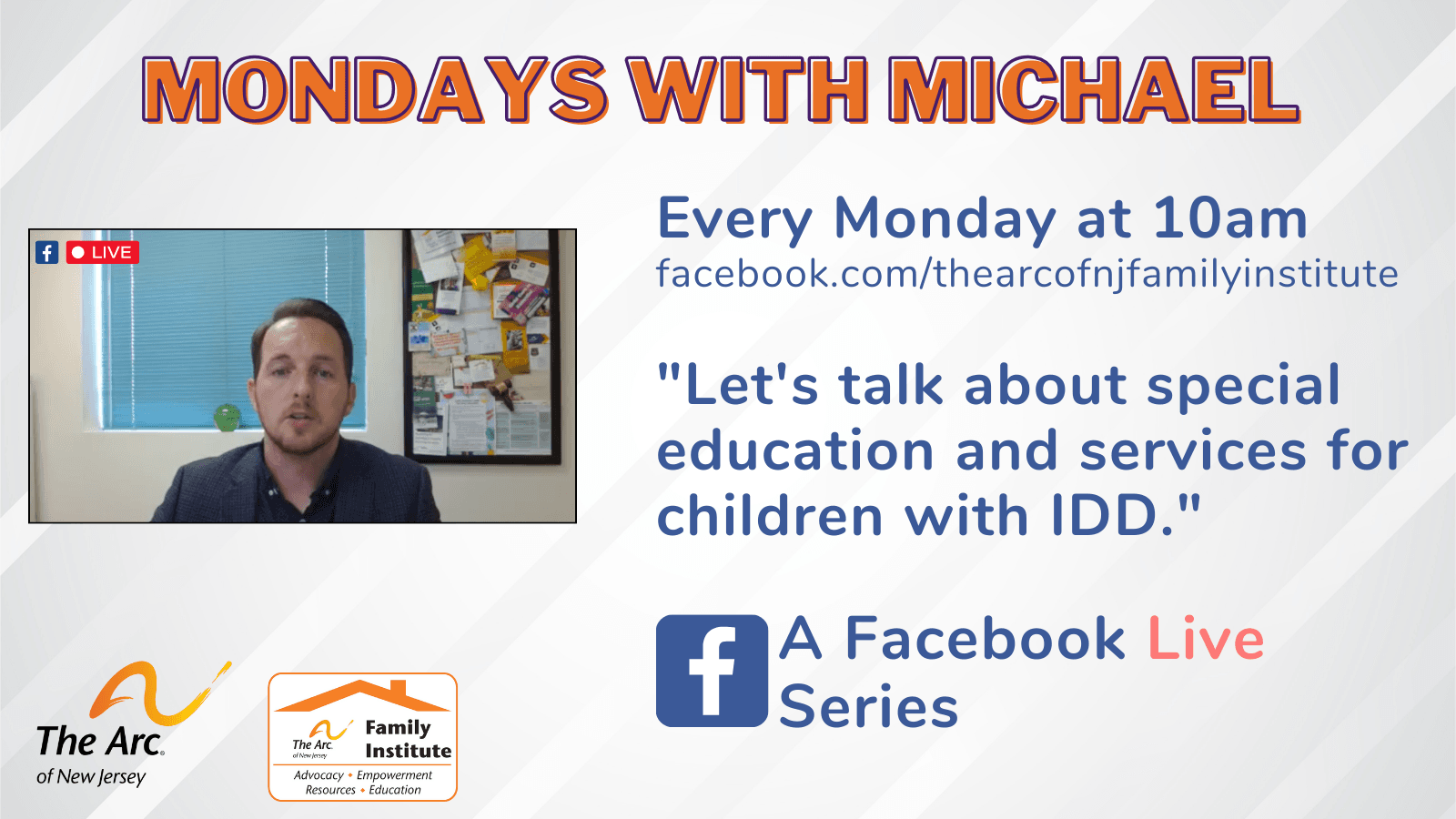 Mondays with Michael is a weekly chat on Facebook Live about a topic related to special education and services for children with IDD. 
There's no need to register, just visit our Facebook page on Mondays at 10am.
Updates for the New Year

January 2nd, 2024 (Tuesday)

An Introduction to PerformCare

Preparing to Apply for DDD

What is a Special Education Parent Advisory Group (SEPAG)?

Revising Goals in Your Child's IEP

Connecting With Your Local Chapter of The Arc

County Roadmaps from The Family Institute

Materials from Children's Advocacy at The Arc

Functional Behavioral Assessments

School Discipline When the Child Has an IEP

Upcoming Events from The Arc

Alternatives to Guardianship
---
New Webinar Series Coming in 2024!
---
Thanks to a generous donation from Raising Hope for Others, The Arc of New Jersey hosted its second Family Day Out at ShoreTown Ballpark. Families of The Arc enjoyed a beautiful afternoon cheering on the Jersey Shore BlueClaws.