THE ARC OF NJ'S STATEMENT ON THE PASSING OF OUR BELOVED COLLEAGUE AND FRIEND, BEVERLY ROBERTS: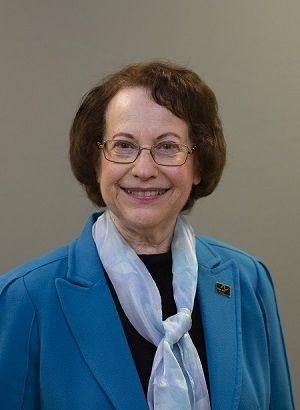 The Arc of New Jersey is incredibly saddened by the passing of our long-time Mainstreaming Medical Care Director Beverly Roberts. Bev worked for The Arc of New Jersey for 33 years, touching thousands of lives along the way and staunchly advocating for both global policy changes and specific individual challenges encountered by people with intellectual and developmental disabilities and their families. An absolute wealth of information, Bev was the guru on everything related to Medicaid, Social Security and health insurance. She understood deeply complex issues and was able to break them down in a way that even us non-experts could comprehend them. She spent hours on the phone with families helping them navigate complicated entitlement programs and their related rules, and assisting many with her healthcare advocacy. To continue reading, click here.
---
IMPORTANT ALERT REGARDING MEDICAID UNWINDING: Everyone with IDD who has DDD services must have NJ FamilyCare/Medicaid.  People with IDD who receive NJ FamilyCare/Medicaid are required to have a "redetermination" of their Medicaid eligibility.  The exception to this requirement is people who receive Supplemental Security Income (SSI).  Click here to see up-to-date information on the redetermination process, known as "Medicaid Unwinding."
---
The Arc of New Jersey is the state's largest organization advocating for and serving children and adults with intellectual and developmental disabilities and their families. The Arc of New Jersey is an affiliated chapter of The Arc, and community-based services are available statewide through our strong network of Local County Chapters. 

The Arc of New Jersey Family Institute wants to help you navigate the system. If you or a loved one is in need of services but you are confused or unsure about how to proceed, please click here to submit a Problem Intake Form. You can also download a copy of the form by clicking here. Once we've received your information, we will contact you to provide assistance. To speak with someone directly, call 732-828-2022.
---
Check us out on Twitter and make sure you follow us @thearcofnj to join the conversation.