Protect the Lifeline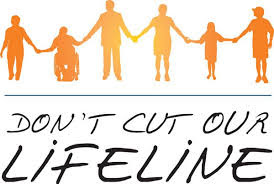 Important Update!
July 28, 2017 - US Senate Fails to Pass Health Care Bill
The U.S. Senate failed to pass a dangerous bill that would have been devastating to people with disabilities and their families. At stake was access to health care for millions of people and massive cuts to Medicaid. To read the full statement from The Arc US, click here.
Latest News and Updates:
On Thursday, May 4, the House passed the American Health Care Act with a vote of 217-213. The legislation includes $800 billion in cuts to Medicaid over a ten-year period. The legislation will now move to the Senate for a vote. We will need your help in the coming weeks as we advocate against this dangerous bill. Should the American Health Care Act become law, it would have devastating impacts on people with intellectual and developmental disabilities and their families. In addition, we are greatly concerned by proposed cuts in the President's Budget which would be devastating to people with I/DD. To read more about the details of this budget plan, read this recent blog post authored by The Arc US.  Be sure to check out additional information and resources below and join our advocacy network for all the latest updates. 
---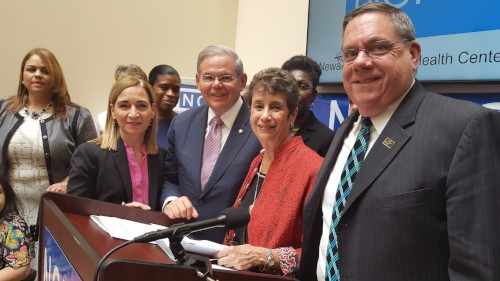 The Arc of New Jersey and The Arc of Essex County participated in a press conference with Senator Bob Menendez in June to highlight the threats to Medicaid in the Senate's version of the American Health Care Act. Eileen Stuart, whose daughter Laurie has lived in an Arc Essex group home for more than 20 years, told the Senator that Laurie has complex medical needs, including seizures, and that she will always require long-term supports and services. She explained that Laurie can't afford to lose the supports she receives or the home she shares with other individuals with I/DD, and that she worries about what will happen to Laurie after she's gone if Medicaid is slashed the way the Senate is proposing. She also told the Senator that it's only because of Medicaid that Laurie is able to live an integrated life in the community. Following the event, Eileen spoke to multiple reporters about the importance of Medicaid and the impact per capita caps and related cuts would have on her daughter and thousands like her with I/DD living in New Jersey. 
---
About this Issue:
Medicaid, the Affordable Care Act (ACA), Supplemental Security Income (SSI), Social Security, Medicare and civil rights laws like the Americans with Disabilities Act (ADA) are lifelines for people with I/DD and their families, providing benefits, supports, and civil rights protections that help make community living possible.
In 2017, The Arc calls on all advocates to join us in reaching out to the President and Congress to educate them on the importance of these lifelines and to urge them to preserve – not cut -- these essential programs and civil rights laws.
These federal programs provide the key to community living and inclusion for people with I/DD across the nation. Now more than ever, we must join together as a collective movement to ensure that our lifeline programs and civil rights are protected.
---
Fact Sheets on the Issues
---
Tools for Getting Involved
---
Action Alerts
---
Other Items