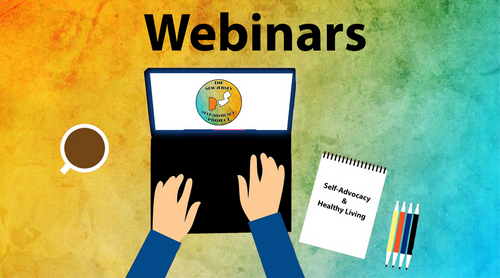 ---
Stay Healthy at Home Series
The New Jersey Self-Advocacy Project team is excited to announce our webinar series! We find it important to keep nurturing our connections with you and branching out in ways that help us all continue to grow. These webinars are for adults and students with intellectual and developmental disabilities, their family members, and Direct Support Professionals.
We will be presenting trainings every Tuesday at 2 PM on a variety of topics relating to self-advocacy and healthy living, focusing on what you can do at home.
Live viewers will be able to share comments and ask questions during the webinar.
You can register for upcoming webinars and find archived webinars below.
Sign up to receive email updates here.
---
Register for Upcoming Webinars (Join our email list while our site is being updated!)
---
Archived Webinars