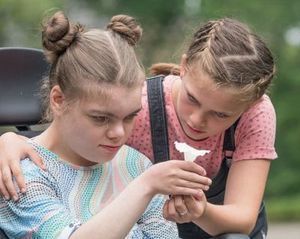 Overview
The Arc of New Jersey has worked tirelessly over the years to empower people with intellectual and developmental disabilities (IDD) in their homes, workplaces and communities. As important conversations are happening in the boardroom and around the kitchen table, we must be part of the conversation and ultimately, the solution.
People with IDD are seven times more likely to be the victim of a sexual assault than a person without disabilities.  While it can be hard to face a painful issue like sexual violence in our community, we have an obligation as family members, self-advocates and professionals, to ensure a positive life for people with IDD, and that means taking on this difficult issue. In this time of #MeToo, years of Department of Justice reports that identify high numbers of victims, and media reports that capture people's stories, the unique challenges facing people with IDD cannot be overlooked. The Arc of NJ has been at the forefront of these issues for many years and we feel this is the opportunity to make positive change.
The time is now in New Jersey to come together and let our voices be heard.