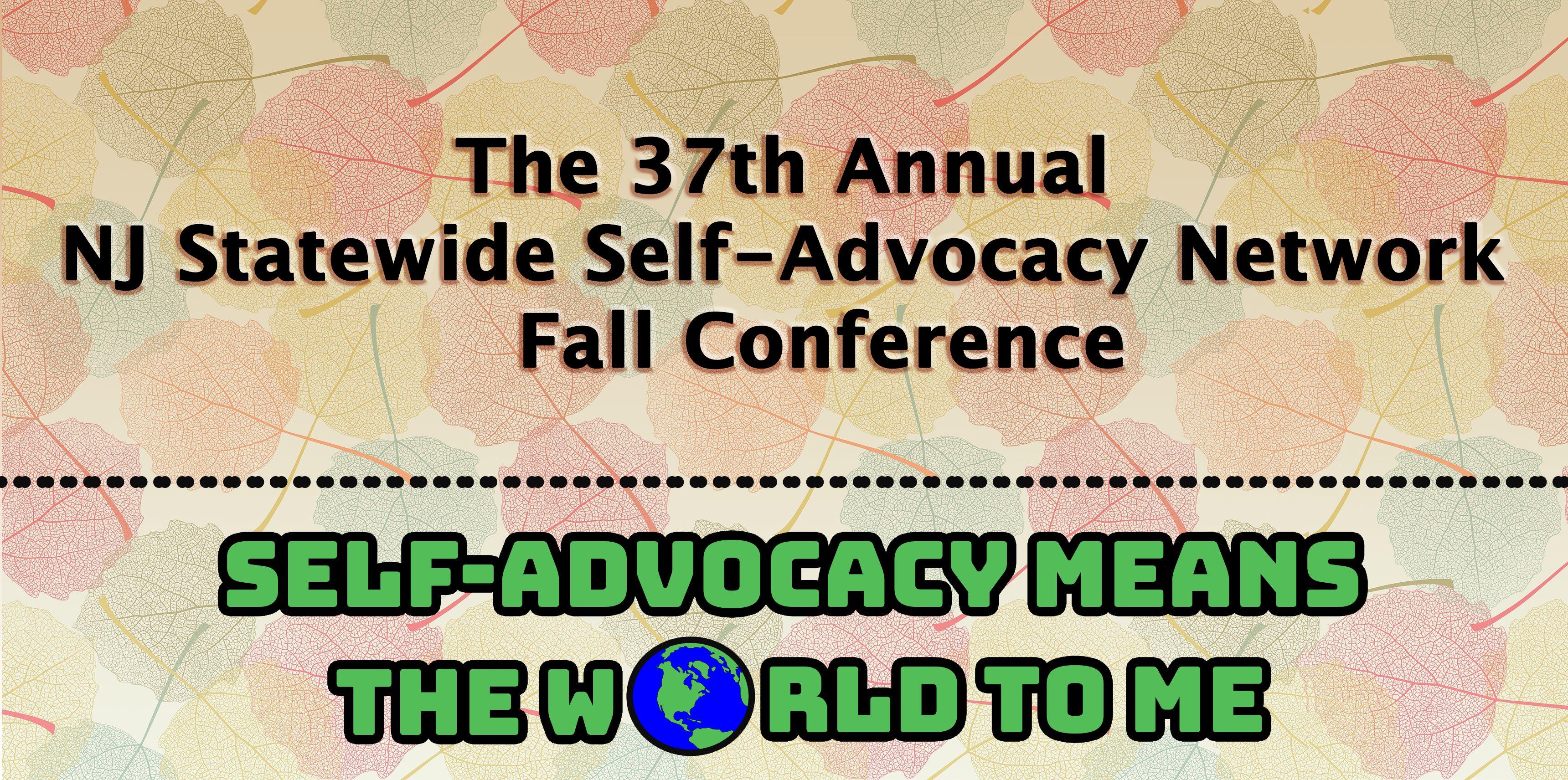 Saturday, October 9, 2021
9:30 am - 12:30 pm
Virtual Event on Zoom
---
About The Event
This event has passed! Thank you making it a success!
------------------------------------------------------------------------------------------------------------------------------------------------------------
The 37th Annual  New Jersey Self-Advocacy Network Fall Conference will be held on Saturday, October 9, 2021.
Each year The New Jersey Self-Advocacy Project and the New Jersey Statewide Self-Advocacy Network come together to host our annual Fall Conference for an all-day event of advocacy, education, socializing, and networking!
Please see the side bar for the full schedule.
---
Online Registration
This event has passed! Thank you to our 115 attendees!
---
Ad Journal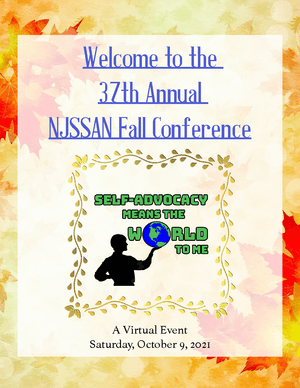 ---
T-Shirt Fundraiser
If you'd like to purchase a t-shirt to commemorate the event click here or on the image below! All funds raised go directly to the NJ Statewide Self-Advocacy Network.
Sizes are available in XS- 4XL. T-shirts are $25 each and will be shipped directly to you!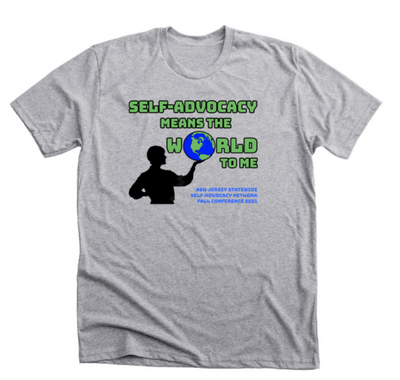 ---
Sponsorship
There is no charge to attend this event. As a nonprofit organization, we depend upon the generous support of sponsors to make this event a reality. Sponsors will be featured in our digital ad journal and all promotional materials for the event. Please review the information below regarding the various sponsorship opportunities, which directly support people with intellectual and developmental disabilities. As a 501(c) (3) nonprofit organization, all monetary donations made to The Arc of New Jersey are 100% tax deductible.  
Available Sponsorships
Ad Journal Full Page: $600: Your logo and message will be featured in our virtual ad journal. Size: 8.5" x 11", color
Ad Journal Half Page: $300: Your logo and message will be featured in our virtual ad journal. Size: 8.5" x 5.5", color
Professional Development Workshops (2 available): $500: Your logo will be featured in the ad journal, social media promotions, and luncheon promotions preceding/during the event. These funds make it possible to provide quality professional development workshops designed specifically for self-advocates to all conference attendees free of charge during the event.
Exhibitor Hall: $250: Attend our exhibitor hall and engage our guests with your information and resources during the half-hour Exhibitor Hall session of the event.
Technology Fund: Custom Donation Amount: You can donate an amount of your choice to our technology fund. These funds help to ensure the conference is a high quality, streamlined, and accessible virtual event.
Fill out the online form below to sponsor the event.
If you choose to sponsor the event, please send your logo (and ad if applicable) to NJSAP@ArcNJ.org by September 20, 2021.