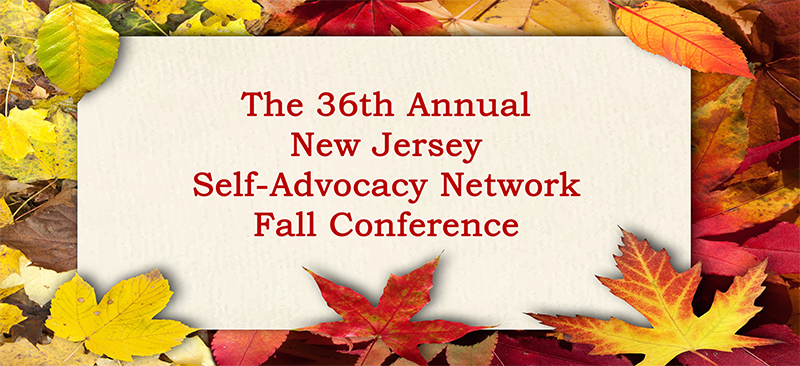 Saturday, September 28, 2019
8:30 am - 2:30 pm

The Westin Princeton
Forrestal Village
201 Village Blvd., Princeton, NJ 08540
---
Registration
Registration will open in June! 
Please note that there will be NO REFUNDS OR SUBSTITUTIONS. Additionally, payment MUST be received by the deadline. Space is VERY LIMITED and the event does sell out, so please register early!
The registration deadline is Friday, September 7, 2019.
To register by mail, click the downloadable form below when available.
Please mail the completed form with payment to the below address.
Please note, in-person registrations will NOT be accepted at the office or the event. Forms must be mailed, filled out online, emailed, or faxed.
All forms must include: First and Last Name, any dietary restrictions, a contact number and/or email.
Payment MUST be received on or before the deadline. 
Please mail forms and payment (checks payable to The Arc of New Jersey) to the address below.
New Jersey Self Advocacy Project
985 Livingston Ave.
North Brunswick, NJ 08902
You may also e-mail your forms to NJSAP@ArcNJ.org or fax them to 732-749-8514.
---
About The Event
The 36th Annual  New Jersey Self-Advocacy Network Fall Conference will be held on Saturday, September 28, 2019.
Each year The New Jersey Self-Advocacy Project and the New Jersey Statewide Self-Advocacy Network come together to host our annual Fall Conference for an all-day event of advocacy, education, socializing, and networking!
Please see the side bar for location information.
---
Sponsorship
Available levels of sponsorship will be outlined soon.
---
Workshops
Workshops will be listed in late June.
---
Contact
If you have any questions, encounter issues during registration or require a receipt, please contact Frankie Bayak.
Email: fbayak@arcnj.org
Phone/Fax: (732) 749-8514