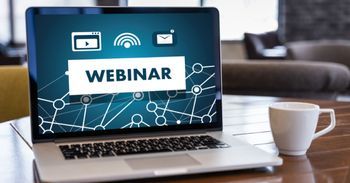 ---
- Overview of Medicaid for People With Intellectual and Developmental Disabilities: This webinar provided an overview of several ways that individuals with I/DD can be eligible for Medicaid presented on March 12, 2020 hosted by The Family Institute, speaker Beverly Roberts.
- What every family needs to know about Special Needs Trusts (SNT) for individuals with Developmental Disabilities two part webinar series-
- The Dual Eligibles: Persons with Intellectual and Developmental Disabilities (I/DD) Who Have Both Medicaid and Medicare This webinar provided information to help families and staff understand why so many persons with I/DD are dually eligible for both Medicaid and Medicare. The webinar explained the ways that dual eligibles can access health care services, including prescription drugs. Some individuals with I/DD have private health insurance in addition to Medicaid and Medicare, and the webinar also addressed this issue. 
---
- Achieving a Better Life Experience Act of 2014 (ABLE Act) ABLE Accounts are tax-advantaged savings accounts for individuals with disabilities. Millions of individuals with disabilities depend on a wide variety of public benefits for income, health care, food and housing assistance. Eligibility for these public benefits (SSI, SNAP, Medicaid) require reporting no more than $2,000 in cash savings, retirement funds and other items of significant value.  Hosted by The Arc of New Jersey Family Institute and presented by Robin Shaffert, Senior Executive of Individual and Family Supports at The Arc of the U.S., attendees will learn eligibility requirements and how ABLE Accounts can help when planning for the future. 
---
The 2018 Medicare Part D Changes for Persons Who Have Both Medicare and Medicaid (The Dual Eligibles) This webinar is for everyone who wants to know about Medicare Part D for the dual eligibles, including employees of provider agencies serving people with Intellectual and Developmental Disabilities (I/DD), staff from DDD, family members, and health care professionals. The webinar will discuss the details of the changes and how they will affect individuals with developmental disabilities who are eligible for both Medicare and Medicaid.