Health Promotions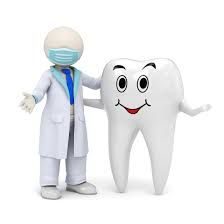 New Jersey Dental Clinic Directory
The link below provides a listing of the dental clinics throughout New Jersey.  The Directory was compiled by the NJ Department of Health.
- In the column with the heading "Payment Methods", please note that most (but not all) of the clinics accept Medicaid and NJ FamilyCare. However, it should also be noted that the Directory does not specify which Medicaid HMOs each clinic accepts.  To be certain that a particular dental clinic accepts the Medicaid HMO in which an individual is enrolled, the caregiver would have to call the clinic and ask. 
- In the column with the heading "Age", the Directory specifies "Special Needs" if that clinic provides dental services for individuals with intellectual disabilities and other special needs.  Although the majority of the dental clinics do not have a "Special Needs" notation, there are some that do.  Furthermore, if individuals are very cooperative during a dental exam and do not require special attention, then all of the dental clinics should be able to treat them.
SPECS4US See Something New
The SPECS4US mission is to improve the sight and quality of life for children and adults with Down syndrome and other unique facial features by providing custom frames that fit their unique needs. Erin's World frames are now available in a variety of sizes and styles. They are available for purchase at eye care professional offices throughout the United States and in 28 different countries. 
Erin's World Custom Eyeglasses - Improved Sight For a Better Quality of Life CATALOG
---
Health News Articles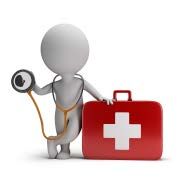 Fall Prevention: An Important Aspect in the Overall Plan of Care of Individuals with Developmental Disabilities (DD)
-Helpful Tips on Fall Prevention & Precautions
Each year, millions of Americans will be treated in the emergency room because of a fall, many of which occur in the home. As the age expectancy continues to rise, including for those with developmental disabilities, so does the likelihood of falling.
Degenerative arthritis, obesity, diabetes, heart disease, vision/hearing loss, muscle weakness, and decreased sensitivity in the feet are a few examples of impairments that affect one's ability to stay upright.  These age-related diagnoses, coupled with life-long neurological, functional and/or cognitive disabilities, may increase the risk of falling for people with DD years before the general population.  The good news is that falls can be prevented by following a few simple precautions.
- Kaiser Health News: Public Health Officials Struggle to Identify Sepsis Before It Becomes Deadly Kaiser Health News' consumer columnist Michelle Andrews writes: "Sepsis kills more than 250,000 people every year. People at highest risk are those with weakened immune systems, the very young and elderly, patients with chronic diseases such as diabetes, cancer or kidney disease and those with illnesses such as pneumonia or who use catheters that can cause infections. But it can strike anyone, even a healthy child like Rory." (Andrews, 8/23)
- Kaiser Health News: How To Fight For Yourself At The Hospital — And Avoid Readmission   Kaiser Health News columnist Judith Graham writes: "Everything initially went well with Barbara Charnes' surgery to fix a troublesome ankle. But after leaving the hospital, the 83-year-old soon found herself in a bad way. Dazed by a bad response to anesthesia, the Denver resident stopped eating and drinking. Within days, she was dangerously weak, almost entirely immobile and alarmingly apathetic. "I didn't see a way forward; I thought I was going to die, and I was OK with that," Charnes remembered, thinking back to that awful time in the spring of 2015. Her distraught husband didn't know what to do until a long-time friend — a neurologist — insisted that Charnes return to the hospital." (Graham, 9/1)
- Getting Dental Care Can Be A Challenge For People With Disabilities At the Marshfield Clinic dental center in Chippewa Falls, Wis., hygienist Karen Eslinger is getting her room ready. It's all quite routine — covering the chair's headrest with plastic, opening instruments, wiping down trays. But then she starts getting creative. "My next patient is pretty tiny and frail, so I like to go to oral surgery and get a heated blanket. I wrap her up, and I think it soothes her," Eslinger says. The patient is 16-year-old Kathy Falk. She has Rett syndrome, which is a genetic disorder with a constellation of symptoms that look like cerebral palsy, Parkinson's, anxiety and autism all wrapped up together. She uses a wheelchair, can't speak and would find it difficult holding her mouth open for long stretches.Kathy's parents lift her from her wheelchair into the dental chair. Eslinger swaddles her in the warmed blanket and fits her with tiger-striped sunglasses to block the glaring light. She narrates the entire cleaning, telling Kathy everything she's about to do, interspersed with words of encouragement.