The Arc of NJ's statement on the passing of our beloved colleague and friend, Beverly Roberts: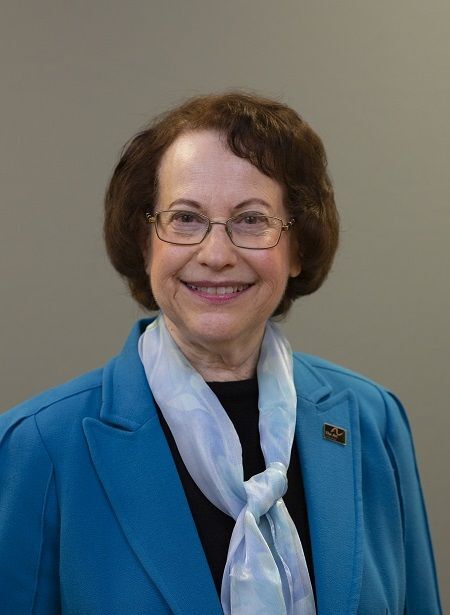 The Arc of New Jersey is incredibly saddened by the passing of our long-time Mainstreaming Medical Care Director Beverly Roberts. Bev worked for The Arc of New Jersey for 33 years, touching thousands of lives along the way and staunchly advocating for both global policy changes and specific individual challenges encountered by people with intellectual and developmental disabilities and their families. An absolute wealth of information, Bev was the guru on everything related to Medicaid, Social Security and health insurance. She understood deeply complex issues and was able to break them down in a way that even us non-experts could comprehend them. She spent hours on the phone with families helping them navigate complicated entitlement programs and their related rules, and assisting many with her healthcare advocacy. Whether it was fighting for families who needed more private duty nursing hours to care for a loved one with very intense needs, or explaining the rules of WorkAbility to an individual with disabilities looking for employment, Bev was the person to call.
She always fought so hard for people with IDD. She believed our role as advocates was to fight back against any injustice, whether it impacted all New Jersey residents with disabilities, or only just a handful. She was an incredible person who cared greatly about the people we serve. We will miss her unwavering advocacy, her extraordinary intellect and her drive to make New Jersey the best possible place for people with intellectual and developmental disabilities and their families. But mostly, we will miss Bev - a wonderful person and our beloved friend and colleague. We will miss her very much and we will work hard every day to carry on her incredible legacy. 
---
The Arc of New Jersey's Mainstreaming Medical Care Program promotes quality health care for people with intellectual and developmental disabilities (IDD) throughout New Jersey. Click here for the program brochure.
IMPORTANT ALERT REGARDING MEDICAID UNWINDING: Everyone with IDD who has DDD services must have NJ FamilyCare/Medicaid.  People with IDD who receive NJ FamilyCare/Medicaid are required to have a "redetermination" of their Medicaid eligibility.  The exception to this requirement is people who receive Supplemental Security Income (SSI).  Click here to see up-to-date information on the redetermination process, known as "Medicaid Unwinding."
---
Sign up for our e-news list!
Please enter your contact information at the bottom of this page and check off "Health Care Issues" if you want to be added to our growing Listserv.  You will receive helpful emails pertaining to healthcare for individuals with IDD, including timely information on aspects of NJ Medicaid, Medicare, and Social Security that have an impact on individuals with IDD.
---
Recent Presentations
View additional archived webinars by clicking here.
---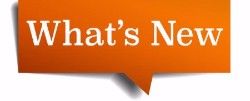 ---
Resources
---
Frequently Requested Fact Sheets & Forms
---
Resources and Information:
Family Crisis Handbook, Emergency Quick Reference Guide

Dual-EligiblesIndividuals who have both Medicaid & Medicare, see ​our​ brand new frequently asked questions (FAQs) on dual eligibles with I/DD - persons who receive both Medicaid and Medicare. Our FAQs are separated into three sections; general Information, Prescription medications and special needs plans (D-SNPs), 2019 Medicare Part D Changes for Dual Eligibles Webinar

Non-DAC Fact Sheet, Dual Eligibles FAQ Fact Sheets, Accessing DDD Services at 21 Fact Sheet, Medicaid Eligibility Form, Medicaid Problem Form, DAC Flyer, Healthmeet Flu Flyer, SSI & Continues Medicaid Eligibility Flyer

Public health related promotions and newsarticles

Let's Talk About Health, a comprehensive & educational program with materials that address health care issues of people with developmental disabilities including Cancer screening information & Diabetes material.

Medicaid Eligibility Form, Medicaid Problem Form, clarification on the PPP program and a parent/guardian being employed to provide the PPP services, Information on NJ Medicaid, Applying for ​ABD ​​Medicaid as a Disabled Adult Child (DAC), Medicaid-Covered Transportation More Than 20 Miles from Home, Medicaid Coverage for "Thick It"

The 2021 Medicare Part D Changes Webinar for Persons Who Have Both Medicare and Medicaid (The Dual Eligibles), Medicare's Quality Care Finder

Our conference focuses on providing current, up-to-date healthcare information on individuals with intellectual and developmental disabilities.

Revised Medicaid Eligibility Problem Form and Medicaid Problem Form

Fact Sheets, Understanding Supplemental Security Income (SSI) Reporting Responsibilities, Applying for SSI & Medicaid, SSA 2017 Fact Sheets, SSI 2017 NJ Payment Rate Chart, and more.

Dementia in Down syndrome adults causing caregiver crisis

Is NJ prepared for more developmentally disabled adults living into their senior years?

Is legal guardianship necessary for adults with developmental disabilities?

NJ's most vulnerable residents: Understanding the challenges of a dual diagnosis
---