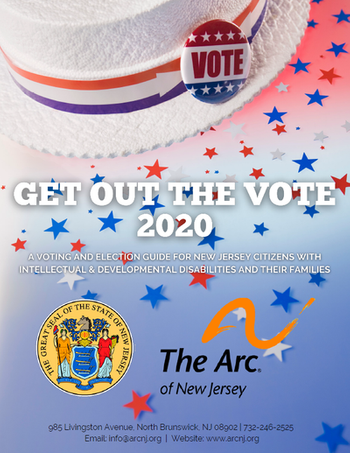 Election Day is Tuesday, November 3, 2020, but due to COVID-19, this year's voting process will look very different than it has in previous years. All active registered voters will automatically receive mail-in ballots for voting in the 2020 General Election without the need to submit a vote by mail application. Voters will have the option to return their completed General Election mail-in ballots to the County Board of Elections via mail, drop box, in-person to the Board of Elections Office, or in-person at their assigned 2020 General Election polling place. So while making your voice in this year's Election may be a change from what you're used to, we can't allow the new process to stop us from casting a vote. In addition to the presidential election, New Jersey residents will also elect one U.S. Senator that will represent the entire state. Each Congressional district will also elect someone to the U.S. House of Representatives. Click the image above to download your copy of our 2020 Get Out the Vote Guide. This Guide was created to help you navigate the new way of voting, but it also provides resources, insights from individuals who vote, and important deadlines you'll want to keep in mind as Election Day approaches. Remember, your vote is your voice! 
---
Vote By Mail Tutorial
---
Additional Resources:
When you vote, you choose the people who will make key decisions when it comes to programs, services and funding resources. Check out these "Quick Links" for more information about the voting process.
---
2020 Ballot Questions
Changes to the New Jersey Constitution must be approved by citizens of the state. As such, voters will be asked 3 questions this year:
CONSTITUTIONAL AMENDMENT TO LEGALIZE MARIJUANA

PROPERTY TAX DEDUCTION AND EXEMPTION FOR PEACETIME VETERANS

CONSTITUTIONAL AMENDMENT TO CHANGE THE LEGISLATIVE REDISTRICTING SCHEDULE IF CENSUS DATA IS DELAYED
---
National Resources
---
Candidate Websites - Congressional Races
Below is the list of House candidates and their websites (if applicable). * Denotes Incumbent
Candidate Websites - Senate Race