Get Out the Vote 2017
Election Day is Tuesday, November 7, 2017 and The Arc of New Jersey wants to help you learn more about the voting process, the candidates running for office and the resources you may need when heading to the polls. Here you will find our Get Out the Vote 2017 Guide and bonus, web-only content. Check back often and be sure to share this page with friends. Remember, your vote is your voice!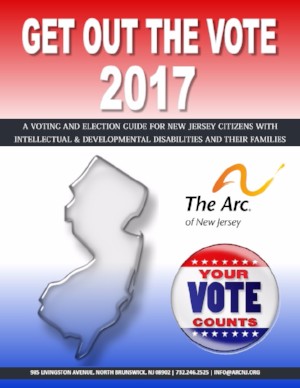 The Candidates Speak
The Arc of New Jersey reached out to the gubernatorial candidates running for office because we wanted to know more about where they stand on developmental disability issues.The two candidates for Governor are Phil Murphy (D) and Kim Guadagno (R). Both candidates were asked the same three questions. (Their responses are included in the downloadable Guide.) The questions are as follows:
Direct Support Professionals are the hands-on supports for people with I/DD living in the community but with an average starting salary of just $10.50 an hour, community providers are facing a hiring and retention crisis of these critically-important staff. What would you do as Governor to help stabilize this essential workforce that provides assistance to people with I/DD?

The Arc of New Jersey is a strong proponent of integrated living and full inclusion for people with I/DD. As Governor, what would you do ensure supports and services are maintained and enhanced so that people with I/DD can live integrated lives in the community throughout the State?

The service delivery system is in the midst of a shift to fee-for-service. This means instead of contracts, community providers will bill Medicaid directly for each service they provide. Rates for this shift were developed a number of years ago and by the time the new system is up and running, they are likely to need updating. As Governor, what will you do to ensure current rates are adequate and that the system keeps up with inflation so services can be delivered consistently and with a high level of quality?
Candidate Websites:
---
Resources:
When you vote, you choose the people who will be making key decisions on the investment in and structure of programs and services. Learn more about the lifeline programs in New Jersey by checking out The Arc of the US Guide on just how important these lifeline programs are to you, your neighbors, and your fellow citizens. You are our best line of a defense against cuts or reductions to our lifelines! Your stories can make a difference when elected officials are faced with a choice to cut or to invest in the programs that matter in your life and the lives of your loved ones.
---
Self-Advocates in Their Own Words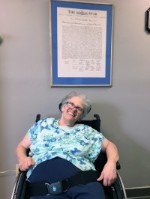 Jeannie Columbo - Self Advocate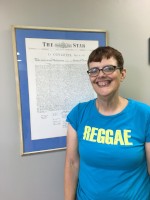 Karen Marshall - Self Advocate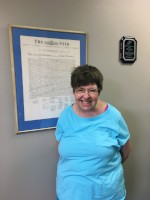 Mary McLennan - Self Advocate