Sharlene Griffin and Diana Nwabudo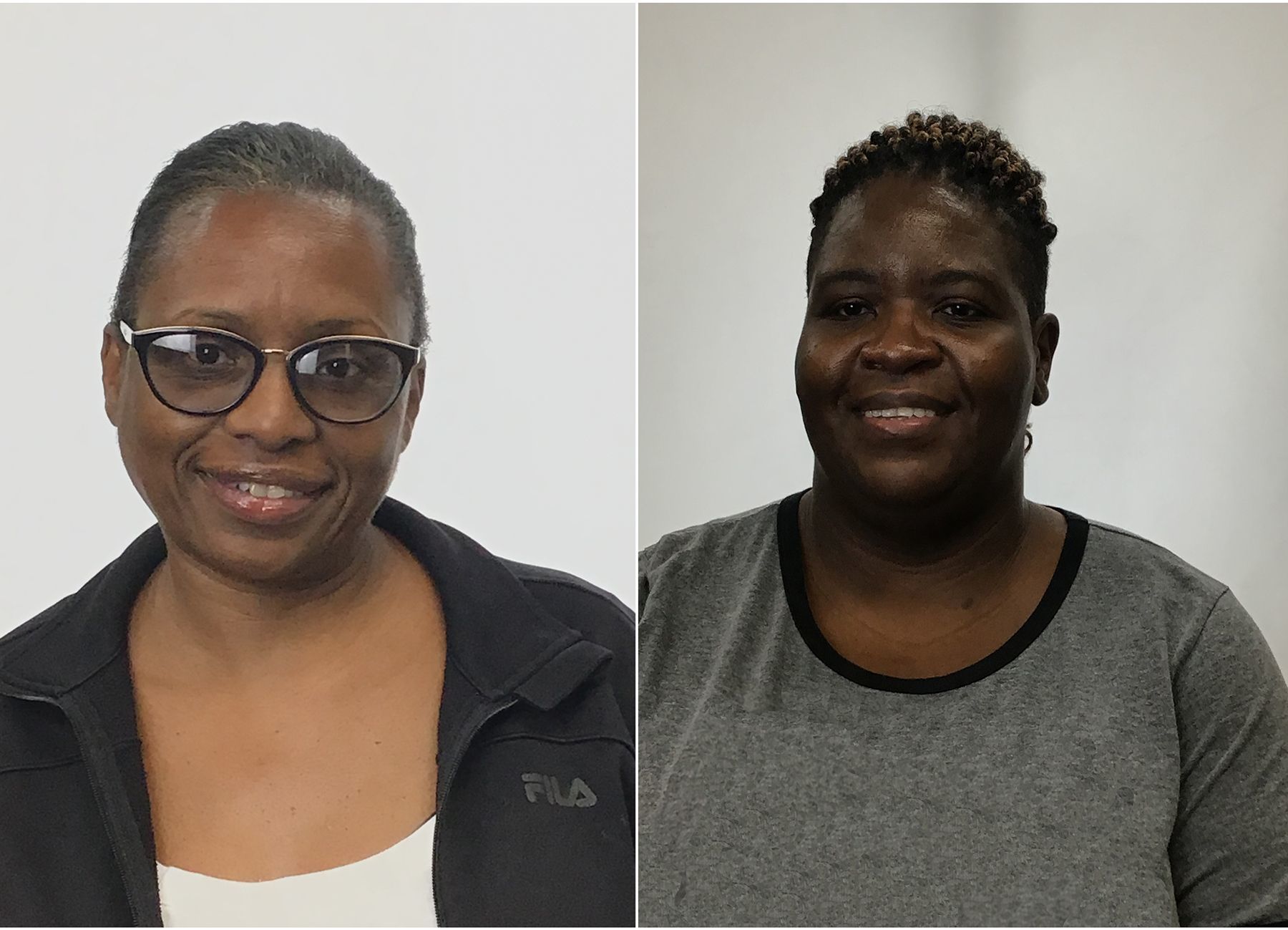 Nominate by The Arc of Essex County
The Arc of Essex County is proud to nominate Diana Nwabudo and Sharlene Griffin, the Manager and Assistant Manager at the Millburn group home. Both Diana and Sharlene go to extraordinary lengths to ensure the health, safety and HAPPINESS of each of the "Millburn ladies".
Millburn is a home with medically compromised individuals. Keeping them happy and healthy is top priority as evidenced by the care given to them by ALL of the staff, who follow Diana and Sharlene's lead. Throughout the pandemic, Diana and Sharlene have made sure to keep a daily schedule of activities for the ladies to follow as if they were still going to day program, which helps to provide a consistent structure to the day. Some the activities that are led by Sharlene are maintaining self-care, culinary classes, arts and crafts, music madness, and fitness classes. The ladies also spend time weekly outside in the yard where the ladies paint garden stones and make flower pots. Diana discovered how much the ladies love wearing dresses and getting their nails done so she created in-home salon days since going out during the pandemic wasn't a safe option.
This year, Diana and Sharlene also assisted two of the ladies in getting a fish as a pet. This gave the ladies something to care for and added a fulfillment to the day while they were staying indoors. When one of the consumers experienced more grief and feeling down from the pandemic, Diana purchased her baby dolls to take care of which truly seemed to help and Sharlene helped her choose outfits to dress the baby doll in daily.
One of the ladies at Millburn was in the process of gaining citizenship when the pandemic hit. Since Diana is always at the top of her game, Diana was able to continue to navigate this process successfully, even during a pandemic! This has been a very long and arduous process and had taken a pause during the initial lock down. Diana kept a close watch on when restrictions would be lifted and as soon as they were she went back out to continue this fight for the individual. We are really looking forward to celebrating her achieving this goal very soon.
Millburn is also home to an individual who is completely bed bound and has a long list of medical concerns. Diana and Sharlene have vowed not only to keep her well, but also found ways to keep up her quality of life. Diana and Sharlene come up with creative ways to include her in the majority of activities the Millburn group home participates.
Both Diana and Sharlene are fierce advocates for the Millburn consumers and their tenacity, creativity and genuine love for the four women has created a beautiful, safe and FUN environment for all during this challenging time. The "Dream Team" of Diana and Sharlene has been instrumental in keeping the Millburn women safe, happy and active.