Marie Veix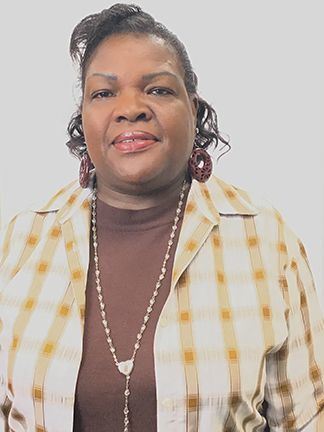 Nominated by The Arc of Essex County
Marie Veix has been employed by the Arc of Essex County for 20 years.  Marie's primary job with the Arc of Essex is as family worker with in the Home Assistance Program.  Additionally, Marie is a respite worker for The Arc's Community Based Program.  Through her work in these two programs I am nominating Marie for the Hero Award.   
In her role as an HAP worker Marie has been providing support to the L (names have been withheld for privacy) family for over 8 years - Mom, ML, daughter N, and grandson J.  Both N and J have I/DD.  Additionally, N has some mental health issues.  In her role as an HAP worker Marie assisted mom with accessing services, such as doctors appointments and social service agency appointments as well as acting as a translator when needed as mom only speaks Creole.   
In her role as a CBS worker, Marie worked directly with N to access her community and spent a lot of one-on-one time with her allowing mom to spend time with her young grandson. 
Over the years, N and her family have developed a connection and a trust with Marie and have come to depend on her. They share their issues and concerns with her and turn to her for advice in difficult and stressful situations. N is open and honest when talking to Marie and shares her feelings and problems. N also respects Marie and will listen to her guidance and follow her advice. Mom is also comfortable not only working with Marie but will reaching out to her when faced with an issue or situation. Mom knows that Marie is trustworthy and reliable.   
Marie remained in contact with the L family from the beginning of the COVID crisis.  Weekly phone calls were made to ensure the family was well and to help them navigate services virtually.  Additionally, as her CBS worker Marie would speak directly with N several times a week to provide her with support.   As an individual with both ID/DD and mental health issues the COVID crisis has been difficult to N to navigate.  Once a very active young woman with friends and a social outlet, she was now unable to go out do the things she loved.  Spending so much time her small home became challenging.  During this time, Marie has noticed a change in N's demeanor and suspected that she was not taking her medication correctly.  Marie questioned N and also spoke with mom about her concern. Marie discussed the importance of taking medication correctly with N as well as her mother.    
In the month of August, N found herself in crisis and unable to manage her thoughts and behaviors.  Fearing she could harm herself or others, the police were called and she was hospitalized.  Marie was the first person mom called and of course Marie answered the phone.  During this time, mom reached out to Marie all hours of the night on several occasions and Marie was always there to help her navigate the system, translate for her and direct her to demand a translator to obtain professional help. N was hospitalized three more times over the next several weeks, with the final hospitalization due to an overdose of her medications.  Marie was there for the family for each of them.    
Marie's continued advocacy for N contributed to her finally getting admitted to Trinitas for evaluation, medication adjustments and psychiatric support.  We are happy to report that N is now home with her family and doing well since discharge.  And Marie continues to call and check on her and being the constant support in her and her family's life.