Kathy Walsh, President & CEO, The Arc of Bergen & Passaic Counties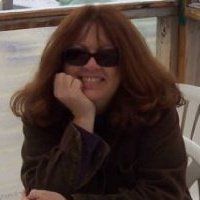 Kathy Walsh, President & CEO, The Arc of Bergen & Passaic Counties and Chair, NJ Conference of Executives of The Arc (NJCEArc)
Nominated by The Arc of New Jersey
The Arc of New Jersey is pleased to recognize Kathy Walsh, President & CEO of The Arc of Bergen & Passaic Counties, and Chair, NJ Conference of the Executives of The Arc (NJCEArc) as a true Hero of The Arc in 2020.
Kathy has always been an amazing leader and steadfast advocate for people with intellectual and developmental disabilities (I/DD). Her career is filled with instance upon instance of strong advocacy for the rights of people with I/DD to live quality lives of their choosing, for greater support for families struggling as caregivers and for recognition of the tireless work of Direct Support Professionals. Kathy has always had a close connection with every person and family served by her organization, making sure everyone has the support they need and knows that The Arc of Bergen & Passaic is there for them.
When the COVID-19 pandemic first hit New Jersey, the Northern counties of Bergen and Passaic were the first and hardest hit. Kathy and her team immediately sprang into action to institute procedures and plans to keep everyone as safe as possible while caring for individuals who became ill. Facing enormous challenges, Kathy ensured that every program had PPE, individuals and families were kept as informed as possible, individuals were kept engaged and comforted while staying at home and staff were supported and recognized.
In addition to the daunting task of caring for her chapter's individuals, families and staff, Kathy took her role as Chair of NJCEArc very seriously. She immediately instituted weekly calls so that local chapter Executives could share information and pool their resources. She became our "PPE Hero" finding sources for PPE when all the avenues were tapped out. Kathy also advocated tirelessly with every Department and Office in the State to make sure policies and guidance were clear, effective and safeguarded individuals while at the same time protecting their rights. 
Individuals with I/DD across New Jersey, their families, provider organizations, and in particular The Arc of New Jersey and our local county chapters, owe Kathy so much. Her dedication, integrity and compassion have been extraordinary during these unprecedented times.