Casey Dickson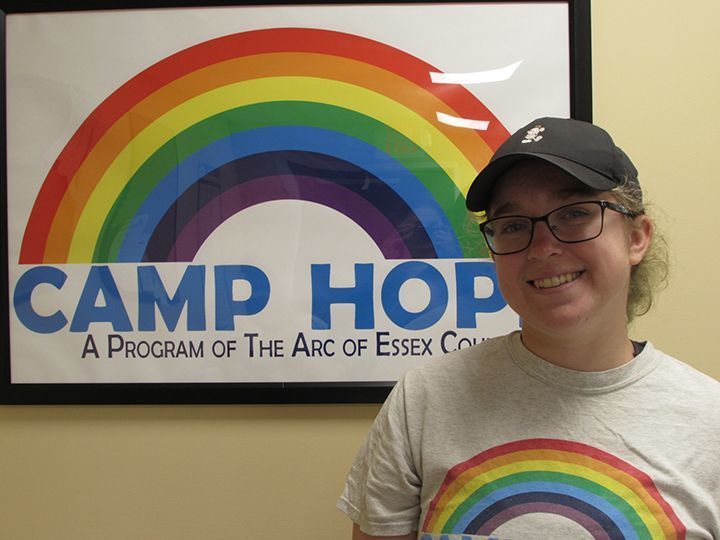 Nominated by Stuart and Michelle Nachbar
Casey Dickson joined the Camp Hope team in June 2015. She was hired as a counselor, where she provided support to various campers in the group ratio setting. Casey was always engaged and had a desire to make camp a rewarding and fun experience for every individual she supported. After the summer camp season came to an end Casey applied and was hired to work in The Arc's Life Management program. She has continued to work in both of these programs during the last 5 years and has proved to be a valuable member of the children services team.
Planning camp season 2020 was not an easy task. Casey was returning this summer for the second time in a manger role and as the special education teacher in charge of the ESY program. There were many obstacles and logistics that needed to be figured out. The first being how to successfully provide supports and programing in a way that would allow the campers to have fun while also following all safety and health guidelines. As a direct result, the whole structure and schedule of the day was changed. With the addition of two extra activities and a reimagination of typically large group or whole camp programming, Camp Hope provided 6 small group activities that would be going on simultaneously spread out on the camp property. Casey worked tirelessly to create lesson plans for all 6 of the different activities that were theme based, engaging and fun. She created meticulous inventory of materials and ensure all of the activities were prepared in advance. The plans she made far exceeded expectations. It was clear by her work that her only goal was to make sure the camp season was a success.
Casey's dedication to camp was shown through her leadership with the staff. Casey made sure she was able to provide support throughout the day as staff were working with the campers. It was to be expected this summer that many of the campers had not been away from home or their families since March and that this may prove to be a challenging experience, especially for new campers. This summer there were two campers who were brand new to camp and experienced some challenges. Casey recognized that the campers could use extra support. She worked with the staff and helped devise simple plans or suggested small changes in how they interact. She modeled positive behavior support techniques and helped staff remain calm and just laugh and have fun. She spoke to the parents for additional information on strategies they use at home or school that are helpful. Her efforts and support were valued by the staff and the families and truly made a difference in the camper's experience.
Casey dedication to children and families in the Camp Hope program shows in everything she does. She truly believes that each child deserves to have a fun summer and this summer when
faced with so many questions and apprehension so accepted the task and made sure to help plan and execute a fantastic summer program.