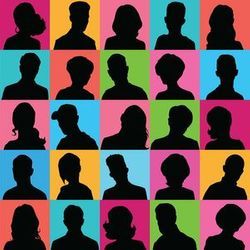 2020 has been a year like no other. The COVID-19 pandemic changed the way we live, learn, work and socialize. Keeping people  with I/DD safe while supporting them to live a meaningful life has been an enormous challenge. But for many, it is a challenge that they have met head on with dedication, creativity, perseverance and empathy. These are the Heroes of 2020 and it is our wish to acknowledge, commend and thank them for their unwavering commitment to people with I/DD and their families. 
---
Do you have a Hero at your Local Chapter or supporting your family member with I/DD?
Nominees can be:
an individual or a group

those who in 2020 went "above and beyond" to support children and adults with I/DD and their families. They provided exemplary support, found creative ways to engage and assist people with I/DD, volunteered their time and talent, or was the person everyone could count on

Employees of Local County Chapters or self-directed employees serving families of The Arc

Direct Support Professionals, support staff, managers or other professionals

Volunteers from Local County Chapters or community volunteers that assisted Local County Chapters
Submit nominations to be recognized on The Arc of New Jersey's Heroes of 2020 virtual wall of honor starting October 15, 2020. Their name, photo and a brief story will be posted on our special webpage. Congratulatory ads and messages can be purchased to be included in the accompanying virtual Ad Journal. 
Download the fillable pdf form below to nominate your Hero of 2020.
---
Celebrating The Heroes of 2020
Nominated by Connie Shazar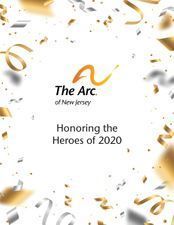 The Arc of New Jersey Heroes of 2020 Commemorative Journal
Click here to see and download a copy of the journal.
---
The Arc of New Jersey Heroes of 2020
Sponsorship and Congratulatory Ad Opportunities
The 2020 Heroes Website and Journal will be posted starting October 15, 2020 and be available through December 31st. Get your ad in as soon as possible to be included from the start!  
Please forward camera-ready art or ad copy with your payment, or email .pdf, .jpg or .eps files to cfortin@arcnj.org. 
 
---
Questions? Contact Celine Fortin at cfortin@arcnj.org or 732.733.6013.