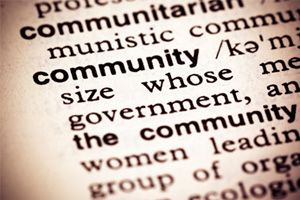 Join e-Advocacy Network
By joining The Arc of New Jersey's Advocacy Network you'll be notified about Action Alerts and you'll receive regular updates regarding issues of importance to New Jersey citizens with intellectual and developmental disabilities and their families. There is no fee to join. Sign up here.
---
Become a Member
When you join The Arc...
You are part of a network of families, self-advocates and professionals providing support, experience, information and encouragement to one another. When you join The Arc you will be a member of your local county, state, and national chapters.

You belong to a well-established and respected local, state and national association. You will help support and benefit from The Arc's mission to promote positive change in public policy and public attitudes.

You unite with many strong voices that public officials listen to and respect in New Jersey and in Washington, DC.

You have the opportunity to participate in your local county, state, or national chapter, becoming an advocate for change and a voice for people with disabilities.
---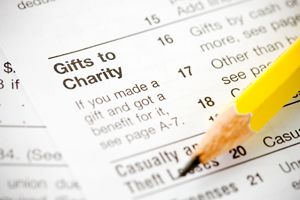 The Arc of New Jersey relies on donations from people like you to help continue its advocacy for people with intellectual and developmental disabilities and their families. To make an online donation now, please complete the Donation Form below. The Arc of New Jersey is a registered 501(c)3 nonprofit organization and all contributions are 100% tax deductible.
If you prefer, you can make your donation by phone at 732.246.2525, x28 or x25; or by check payable to The Arc of New Jersey, and mailed to The Arc of New Jersey, 985 Livingston Avenue, North Brunswick, NJ 08902, ATTN: Communications Coordinator.
---
Take Action
Stay informed about relevant state-level issues of importance to the disability community and Take Action Now!

Connect with the media

Local and national news outlets help inform the public and draw attention to developmental disablities issues. Provide a compelling story or write a letter to the editor about something going on in your community (good or bad), or respond to an article that moved you in some way.

Connect with your community

You can raise awareness about people with intellectual and developmental disabilities in your local community by:

-Talking about relevant issues, or about how disabilities have affected your life or the life of someone you love.

-Recommending a book about developmental disabilities to your book club or library.

-Suggesting that a guest speaker on developmental disabilities be invited to address a religious or community organization you are involved with.

-Suggesting disability issues as a training topic or topic of conversation for various groups you may be involved in.

-Speaking up when you hear someone spreading misinformation or using disrespectful language.

Acknowledging the efforts of others to make a positive impact on the lives of people with developmental disabilities.

-Looking for creative opportunities to educate your community about disabilities.