Mainstreaming Medical Care
Beverly Roberts, Director
The Arc of New Jersey's Mainstreaming Medical Care Program promotes quality health care for people with developmental disabilities throughout New Jersey. Click here for the program brochure.
---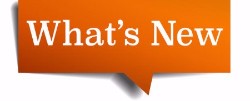 - ​​​​ARCHIVED WEBINARS
Achieving a Better Life Experience Act of 2014 (ABLE Act) ABLE Accounts are tax-advantaged savings accounts for individuals with disabilities. Millions of individuals with disabilities depend on a wide variety of public benefits for income, health care, food and housing assistance. Eligibility for these public benefits (SSI, SNAP, Medicaid) require reporting no more than $2,000 in cash savings, retirement funds and other items of significant value.  Hosted by The Arc of New Jersey Family Institute and presented by Robin Shaffert, Senior Executive of Individual and Family Supports at The Arc of the U.S., attendees will learn eligibility requirements and how ABLE Accounts can help when planning for the future.  View Recorded Webinar | View Slides 
The 2018 Medicare Part D Changes for Persons Who Have Both Medicare and Medicaid (The Dual Eligibles)
            - The Arc Slides | SHIP Slides 
            - 201​8​ Benchmark Drug Plans for NJ
            - All 201​8​ Medicare Part D Stand-Alone Drug Plans in New Jersey
The Dual Eligibles: Persons with Intellectual and Developmental Disabilities (I/DD) Who Have Both Medicaid and Medicare 

This webinar provided information to help families and staff understand why so many persons with I/DD are dually eligible for both Medicaid and Medicare. It explained the ways that dual eligibles can access health care services, including prescription drugs. Some individuals with I/DD have private health insurance in addition to Medicaid and Medicare, and the webinar also addressed that issue.
- Accessing DDD Services at age 21-  2017 Fact Sheet This fact sheet will help you with the steps to follow when requesting access to certain services from DDD at age 21 and before leaving school.  Be prepared to access all available services from DDD at age 21 and after leaving school.
- How to continue a parent's private health insurance when a child with I/DD is approaching age 26 - Fact Sheet
- Obamacare Is Still Here So It's Time For Coverage Checkup - Kaiser Health News: Enrollment News To Bank On: View Article
---
Below are categories with helpful resources and information made available by the Mainstreaming Medical Care Program at The Arc of New Jersey.  Please click on the links below to access your page of interest. 
Our conference focuses on providing current, up-to-date healthcare information on individuals with intellectual and developmental disabilities.

Family Crisis Handbook, Emergency Quick Reference Guide

Dual-Eligibles Individuals who have both Medicaid & Medicare, see ​our​ brand new frequently asked questions (FAQs) on dual eligibles with I/DD - persons who receive both Medicaid and Medicare. Our FAQs are separated into three sections; general Information, Prescription medications and special needs plans (D-SNPs), 2018 Medicare Part D Changes for Dual Eligibles Webinar

Dual Eligibles FAQ Fact Sheets, Accessing DDD Services at 21 Fact Sheet, Medicaid Eligibility Form, Medicaid Problem Form, DAC Flyer, Healthmeet Flu Flyer, SSI & Continues Medicaid Eligibility Flyer

Public health related promotions and newsarticles

Review current and past newsletters

Let's Talk About Health, a comprehensive & educational program with materials that address health care issues of people with developmental disabilities including Cancer screening information, Diabetes material and order form for the CD or booklet and The Arc of NJ's Women's Health Project.

Medicaid Eligibility Form, Medicaid Problem Form, clarification on the PPP program and a parent/guardian being employed to provide the PPP services, Information on NJ Medicaid, Applying for ​ABD ​​Medicaid as a Disabled Adult Child (DAC), Medicaid-Covered Transportation More Than 20 Miles from Home, Medicaid Coverage for "Thick It"

Medicare's Quality Care Finder, 2018 Medicare Part D Changes for Dual Eligibles Webinar, Medicare Part D Drug Plan for Dual Eligibles, Medicare Part D Stand-Alone Prescription Drug Plans in New Jersey

Medicaid Eligibility Problem Form, Medicaid Problem Form, Adult Personal Health Record form, English & Spanish, Diabetes Booklet and/or Educational Film, Women's Health Project DVD or workbook

Fact Sheets, Understanding Supplemental Security Income (SSI) Reporting Responsibilities, Applying for SSI & Medicaid, SSA 2017 Fact Sheets, SSI 2017 NJ Payment Rate Chart, and more.

Access current and archived webinars