The Arc of New Jersey is a human rights advocacy organization actively committed to full community participation and inclusion across the lifespan for all individuals with intellectual and developmental disabilities. The Arc of New Jersey is an affiliated chapter of The Arc, and community-based services are available statewide through a strong network of local county chapters.

---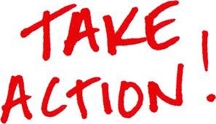 FY14 Budget Action Alert: We Need You!
May, 2013: We are in the last weeks of budget season in New Jersey and the Fiscal Year 2014 budget is expected to be passed before the end of June. The Arc of New Jersey's budget message for FY14 is two-fold:
(1) Preserve all of the funding in Governor Christie's proposed budget for individuals with intellectual and developmental disabilities.
(2) Include a 3% increase for community providers to cover the true cost of care.
We have developed a Budget Action Alert designed to help self-advocates, families, direct care staff and other caring citizens share this budget message with key New Jersey policymakers. Please read our Budget Action Alert and then take a few minutes to craft a personalized email or letter, or make a phone call.
With your help, we can ensure that legislators hear the voice of New Jersey's disability community loud and clear, and that they keep the needs of individuals with I/DD and their families at the top of their priority list as the final FY14 budget is debated and decided upon.
---

Navigating the System
Understanding 2013 Changes to New Jersey's Developmental Disabilities (DD) Service Delivery System
There are a number of significant and complex changes underway in 2013 to New Jersey's service delivery system for both children and adults with intellectual and developmental disabilities (I/DD). To assist families and providers in Navigating the System, The Arc of New Jersey is working to provide accurate, up-to-date information as quickly as it becomes available from the State agencies involved.
Navigating the System: What You Need to Know About...
Navigating the System: Archived Webinars
---

24th Annual Conference on Medical Care for Persons with Developmental Disabilities
Friday, May 31
The Westin at Forrestal Village, Princeton, NJ

Sponsored by The Arc of New Jersey's Mainstreaming Medical Care Program, this statewide medical care conference is also a great opportunity to put your business or your product in front of a diverse audience of health care professionals; disability and human service professionals; and family members and caretakers of people with intellectual and developmental disabilities.
Please visit our 2013 Medical Care Conference web page to view the Conference Brochure and to complete either your mail-in or online registration, or to learn about sponsorship/exhibitor opportunities.
Many thanks to our Platinum Conference Contributors!
---

The Arc of New Jersey's FY 2012 Annual Report Now Available
We are pleased to announce The Arc of New Jersey's Fiscal Year 2012 Annual Report, which covers the period July 1, 2011 through June 30, 2012, is now available to view and download. The successes and accomplishments highlighted in this report are the direct result of the collective dedication and hard work of families, self-advocates and staff - and so we extend our deepest appreciation to each and every one of you!
---

CJAP, NJSAP, NJSSAN Collaborate to Produce Law Enforcement Training Film
Law Enforcement Training Film: Working With Individuals with I/DD, produced collaboratively by the NJ Self-Advocacy Project, The Arc of NJ's Criminal Justice Advocacy Program, and members of the NJ Statewide Self-Advocacy Network
---

HealthMeet™: A Health Initiative of The Arc
HealthMeet™ is a project of The Arc funded by a cooperative agreement with the Centers for Disease Control and Prevention, National Center on Birth Defects and Developmental Disabilities.
The Arc's HealthMeet™ project seeks to reduce health disparities and increase the longevity and quality of life for people with intellectual disabilities (ID) by providing free community-based health screenings and individualized referrals. Screening will focus on general health and body composition, vision, hearing, oral health, foot care, respiratory health, mental health and lifestyle factors such as diet and nutrition, physical activity, substance use, and access to health care.
The HealthMeet™ project also seeks to provide training and education for individuals, their families, direct service professionals, medical providers, and medical students, and to raise public awareness of health issues that impact people with intellectual disabilities across the country. Five chapters of The Arc, including The Arc of New Jersey, have been selected as pilot sites for the HealthMeet™ project. To learn more, visit The Arc's What is HealthMeet™ web page, or register for a free webinar.
HealthMeet Webinars: May, 2013
---

The Arc of New Jersey's Privacy Policy
---